💗❤ 💗 Recently Updated! 💗❤ 💗
You will now be able to enjoy 20+ FREE Valentines Day inspired crochet patterns in this post as I add more to last years! I hope you receive as much love and attention every day of the year as you do this Valentine's Day! Much love to you out there! :-*
♥ This blog post includes affiliate links, which means I get a small commission at no extra cost to you, if you purchase something from my links/ads here. I appreciate your support of my blog!
Grandma's Heart Square
by Carola Wijma
Candy Heart Pillow
A Hat With Love

Heart Garland
by Twinkie Chan
XOXO Valentines Throw Pillow
Valentines Day Bear
by Hi Sheep
Brioche Heart
Valentine Butterfly
Candy Conversation Hearts
by ChiWei Ranck
💗❤ 💗 Enjoy more patterns below from previous year round-ups! 💗❤ 💗
Since love is in the air and it's the season for hearts, and cupids, and (HELLO!!) chocolate! I figured I had better get to sharing some of my favorite (and all FREE) patterns from around the web! These links go directly to the designer's websites/patterns. Do give them a like & be sure to follow them on social media for more of their great patterns!

Valentine's Day Gift Bag
Little Hearts Drawstring Bag
Amigurumi Love Bug
Preemie Newborn Love Bug Hat
Hershey's Kiss
Multicolored Hearts Crochet Stitch
Crochet Heart DIY Garland
Valentine's Day Mug Cozy
Crochet Heart Coffee Cozy
Flying Heart Applique
Valentines Kitty Hat
Valentine's Ruffle Dress
Valentine Heart Plants
Kids Heart Headband/Headwrap
by brepea.com
Heart Rose Wreath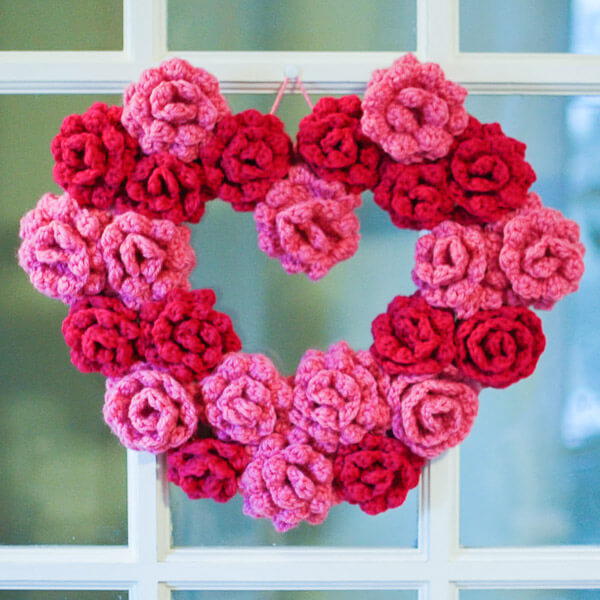 Hearts Hair Bow
Heart Mini Baskets
by mypoppet.com
---
Here are some other Valentine's Inspired roundups to check out too!
Be sure to follow me on Pinterest @fibreandfabrics to see more collections of free patterns that I like to share. I'm always adding more as I find them!